I found some very useful tips on how to decorate a guest room on Martha Stewart's blog. Here are some of them:
Decorate Sparingly
In a strange room, comfort and space are more soothing than a clutter of unfamiliar things. On a bedside table, place a single flower bloom in a simple glass, a nice clock, and a selection of books suited to your guests' tastes. (I like to add a small notebook and a pen)

Bathroom Essentials
If the bathroom is shared, clear space in it for guests' toiletries. Stock it with new toothbrushes and toothpaste, a plush robe, and a supply of clean cotton towels (two large bath towels, two face towels, and a washcloth) for each guest. Supply a few luxuries that one might not find at home: a beautiful soap, an unusual cream, a special shampoo, or a small bottle of perfume or cologne. If your guest has allergies, provide a hypoallergenic soap and moisturizer.
Read full article here.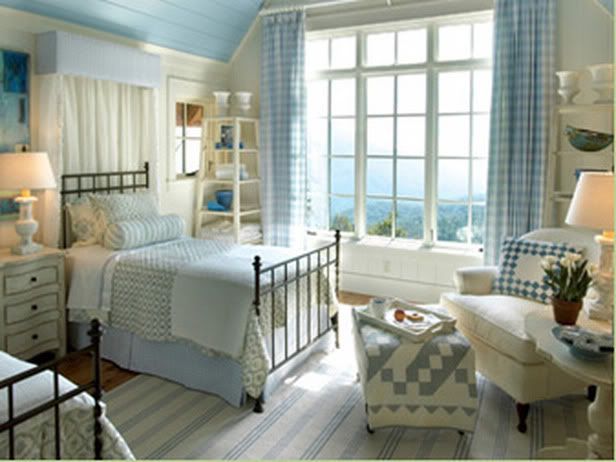 Linda Woodrum found
here
.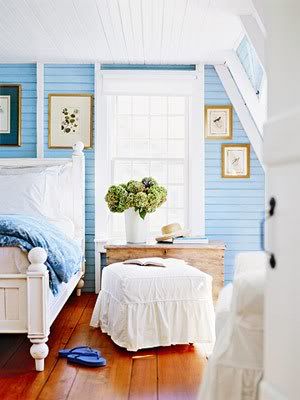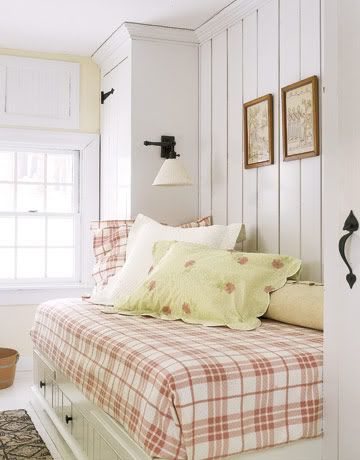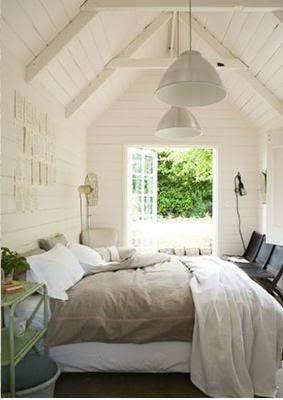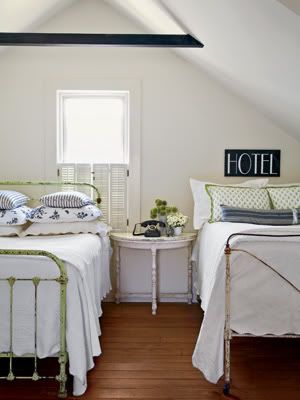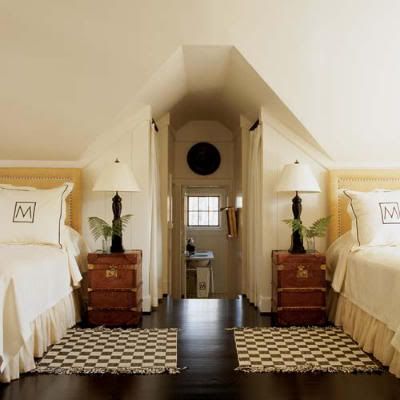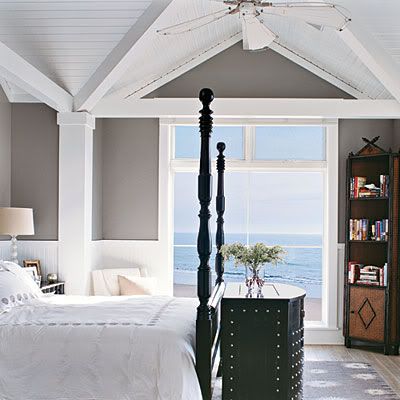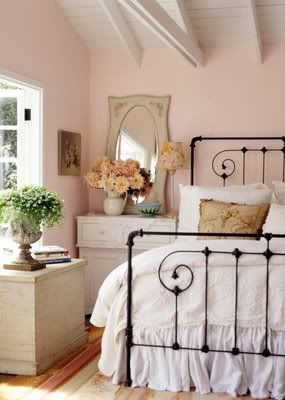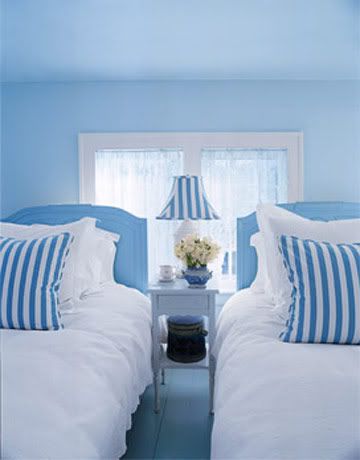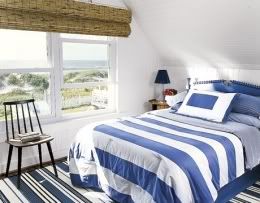 Images via villaanna, countryliving, housebeautiful, coastal living and HGTV.
You have read this article bedroom / Camera da letto / casas bonitas / chambre à coucher / dormitorio / elegant houses / guest room / home design / ideas / inspiration / inspiring interiors / interior with the title Welcoming Guest Rooms. You can bookmark this page URL http://vendettaxx.blogspot.com/2009/10/welcoming-guest-rooms.html. Thanks!