Good beautiful, shiny morning! Today let´s go all the way to Scotland to have a look at this mansion set in over 23,000 acres of untamed wilderness. Paul Lister, the owner of Alladale, is creating an eco-tourism project by fencing off the reserve and adding a range of native species which were removed by man many centuries ago. With the release of the first wild boar to roam the Scottish Highlands for over four centuries in 2006, plans to eventually release the "big five" — wild boar, elk, lynx, bear and wolf are still ongoing. A number of Elk have already been released within a fenced off section of the reserve.
Guests stay at the Alladale luxury Lodge, a combination of traditional furniture fused with contemporary touches.

The new guest lodges seamlessly blend into the surrounding landscape, which are constructed by materials reclaimed from the estate and powered by Alladale`s very own hydro-electric turbine.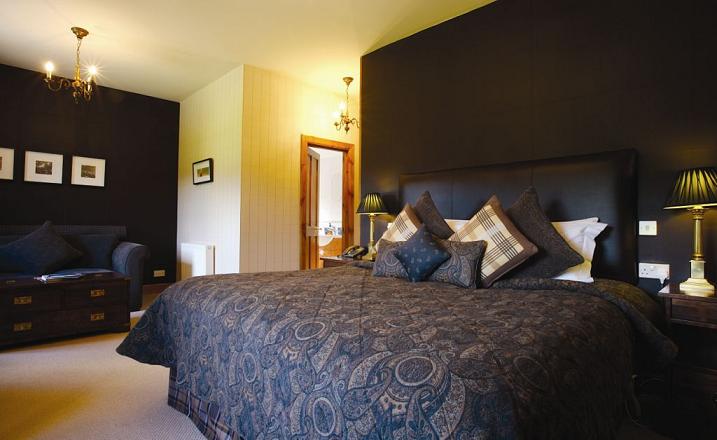 Elegant and masculine, this navy blue room is quite fit for a gentelman.
Not too sure about the red and orange wall combination. I think white would have worked better instead of orange. I like the assymmetry of the bed side tables. I know those electricity outlets are conveniently placed but in my book they should be hidden!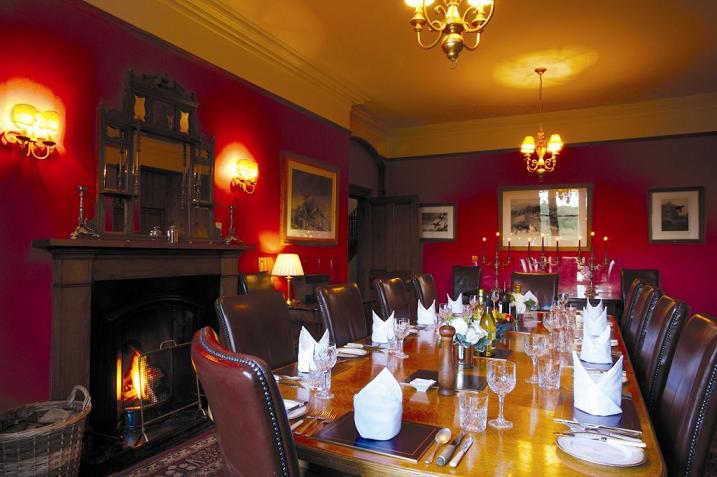 Typical English dining room.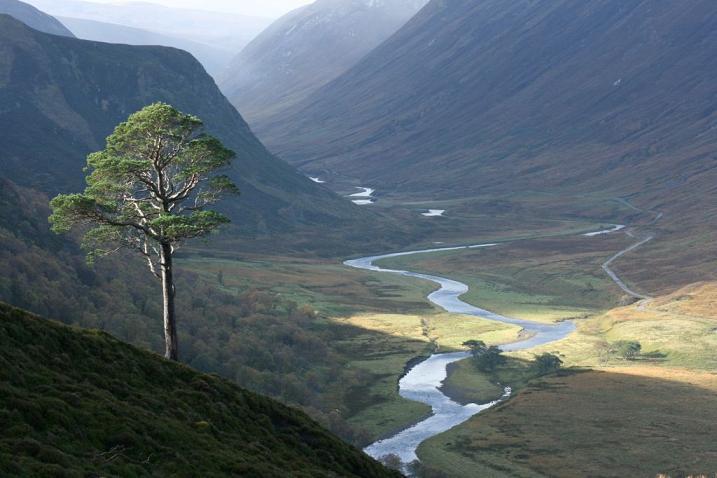 Oh, the view!
All images from
here
You have read this article architecture / bedroom / decorations / dining room / elegant houses / inspiracion / inspiration / inspiring interiors / ispiracion / lodge / Scotland with the title Luxury Alladale Lodge In Scotland. You can bookmark this page URL http://vendettaxx.blogspot.com/2010/01/luxury-alladale-lodge-in-scotland.html. Thanks!