This minimalist apartment, located in Tung Chung, Hong Kong is quite out of the ordinary. Trees and leaves cover walls, floors and even some furniture.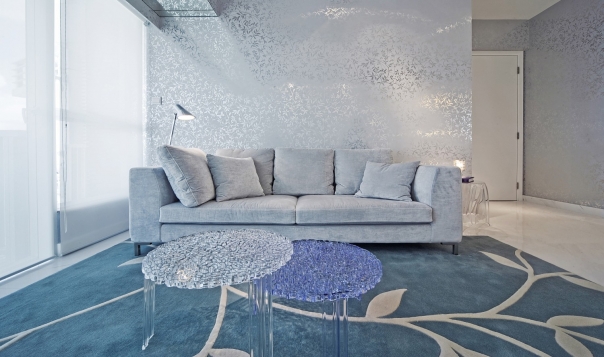 Floor-to ceiling glass wall separate the living space. Love the rug!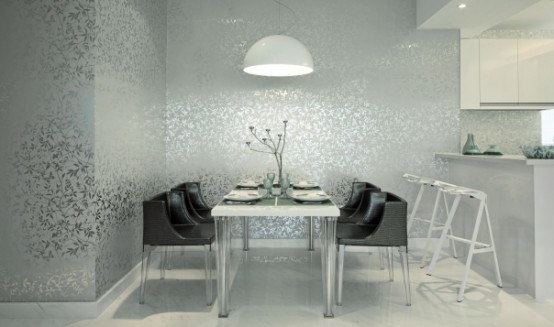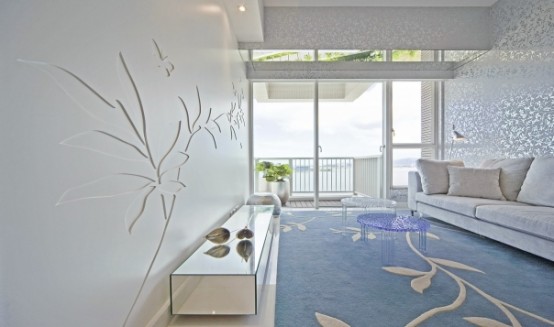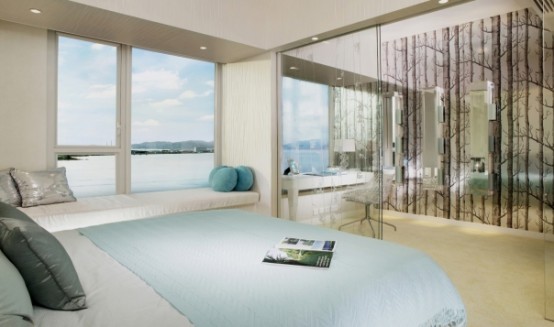 Not a single picture on the walls, no books or magazines lying around (just the one on the bed). If you owned this apartment would you be able to keep it minimalistic?

All images from here.
You have read this article architecture / bedroom / decorations / dining room / elegant houses / inspiracion / inspiration / inspiring interiors / ispiracion / living room / minimalistic / trees and leaves with the title Tree & Leaf Inspired Apartment. You can bookmark this page URL http://vendettaxx.blogspot.com/2010/01/tree-leaf-inspired-apartment.html. Thanks!