Beware all white loathers! Flee while you can! Today we have a white and a little black Swedish style apartment from real estate site Alvhem. White is cheery, youthful and easy to combine.
Let me know what you think!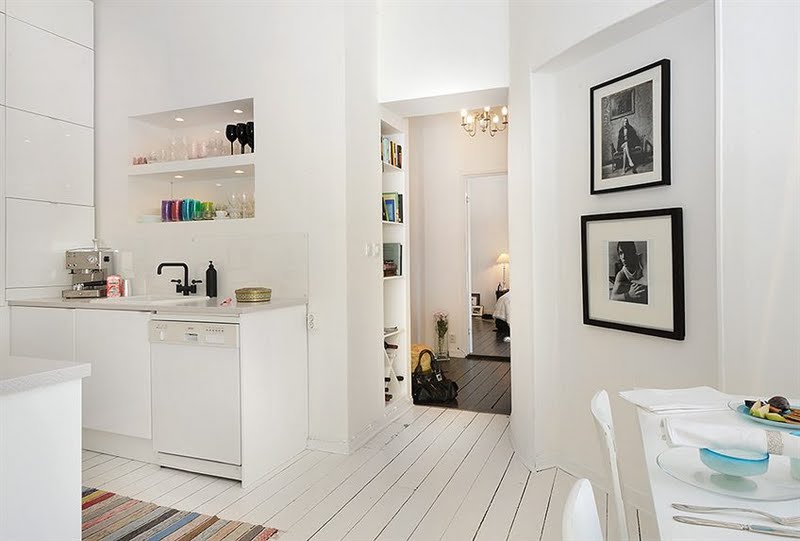 Oh, I don't know, to me, that lampshade looks upside down!
This apartment has been sold so I don't know if the pictures will still be
here
.
You have read this article architecture / bedroom / decorations / dining room / inspiracion / inspiring / inspiring interiors / kitchen / living room / pretty houses / Swedish Style / White apartment with the title Bright White Apartment. You can bookmark this page URL http://vendettaxx.blogspot.com/2010/04/bright-white-apartment.html. Thanks!